Date d'inscription :

: 04/01/2018

Messages :

: 126

Points :

: 136

Avatar :

: sophia sexy bush.

Autres comptes :

: aucuns.

Pseudo internet / prénom :

: j.

Crédits :

: (avatar) tag - (gifs) tumblr.
J'ai

: trente deux ans.
et mon anniversaire est le

: treize mai 1985.
Je suis

: américaine.
et mes origines sont

: françaises.
En ce moment, je

: hôtesse de l'air.
Si jamais vous me cherchez, j'habite

: avec ma soeur Murphy.
Ce qui m'attire ce sont

: les hommes comme les filles.
et côté coeur je suis

: célibataire.

.

:
KISS ME UNDER THE LIGHT OF A THOUSAND STARS
NOAH est ce pilote d'avion que tu as rencontré il y a quelques temps entre une escale. Tu as commencé à boire un verre avec et puis, quand il t'as raccompagné vous avez couchés ensemble. Tu ne l'as plus vu depuis cela mais le destin semblerait vous remettre sur le même chemin.
SOME REALLY COMPLICATED THINGS
you ?
TOGETHER WE MAKE A FAMILY
MURPHY est ta soeur jumelle. Tu seras toujours là pour elle, comme elle le sera. Elle est tout pour toi, tout à tes yeux, la personne la plus importante dans ta vie. Tu vis également avec elle et c'est ta soeur avant tout le monde.
FOR YOU THERE'S NOTHING IN THIS WORLD I WOULDN'T DO
underco.
THERE'S YOU IN EVERYTHING I DO
underco.
HE, SHE, IT, BITCH !
underco.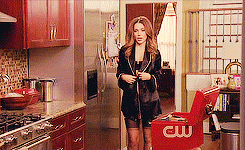 Bucketlist
Challenge accepted :
Mission Accomplished :
Souhait à long terme : Etre acceptée comme je suis, avec mes défauts et mes qualités.

@littlebambi
150
200
250

live for life.

Mon corps se fige lorsque je fais face à deux yeux émeraude. Un regard perçant et insistant qui donne l'impression de sonder mon âme tout entière. Un intense frisson, impossible à réprimer, me parcourt le corps et le réchauffe simultanément. Je déglutis. Cet homme possède le genre de beauté qui hypnotise et qui force à le détailler.