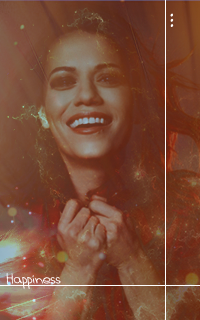 Ryleigh Dylan Wilde
h« CHILLING UNDER THE SUN »
citizen
Date d'inscription :

: 04/04/2018

Messages :

: 221

Points :

: 608

Avatar :

: Bethany Joy Lenz

Pseudo internet / prénom :

: Aaliyah June Collins

Crédits :

: Moi pour les photos / Google pour les gifs
J'ai

: 31 ans
et mon anniversaire est le

: 4 Juillet.
Je suis

: Americaine
et mes origines sont

: Australiennes.
En ce moment, je

: suis professeur de théâtre à UCLA
Ce qui m'attire ce sont

: les hommes
et côté coeur je suis

: célibataire.

.

:
There's more than you know
Bucketlist
Challenge accepted :
Mission Accomplished :
Souhait à long terme : Etre heureuse et ne rien regretter.




▲ Young wild and free ▼

Gotta find your inner strength, Beauty, strength, and wisdom too, You're beautiful inside and out, Lead a great life without a doubt, Don't need a man to make things fair, 'Cause more than likely, he won't be there, Listen, girl, In the end, all you've got is YOU...