Zahra O. Manning
m« CHILLING UNDER THE SUN »
citizen
Date d'inscription :

: 28/04/2018

Messages :

: 50

Points :

: 84

Avatar :

: Katheryn Winnick

Autres comptes :

: Vitoria, Aurora, Liora & Mia

Pseudo internet / prénom :

: Hmtbn

Crédits :

: you.first
J'ai

: trente huit ans
et mon anniversaire est le

: 10 février.
Je suis

: américaine
et mes origines sont

: américaines
En ce moment, je

: suis journaliste sportive pour SportsCenter.
Si jamais vous me cherchez, j'habite

: à Bel Air avec un certain Aslak.
Ce qui m'attire ce sont

: les hommes
et côté coeur je suis

: officieusement en couple avec le pire des hommes : Aslak.

.

: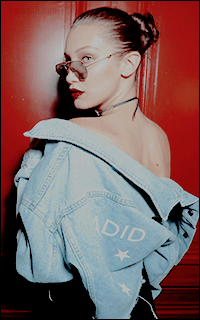 m  a  n  n  i  n  g
We're beautiful like diamonds in the sky
✾❃✾
`
You're the only thing I know
And I don't wanna let this go
...
unfaithful
You told me you loved me
Why did you leave me, all alone
Now there's just no chance, for you and me,
there'll never be

his love roared louder
than her demons